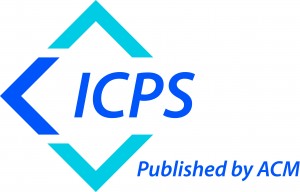 PCI 2016 Proceedings: Will be published in ICPS Series, published by ACM and included in the ACM Digital Library (ISBN: 978-1-4503-4789-1).
Instructions for Authors: Authors are invited to submit original manuscripts, in English, limited in length to six (6) pages in ACM proceedings format. All submitted papers will undergo a peer review process, coordinated by the PC Chairs.
Registration: At least one author of each paper must register and present the paper at the conference.
Contact email: pci2016 AT teiwest DOT gr
All submitted papers must be at most 6-pages and follow the ACM paper format (WORD).
Additional formatting information (also in LATEX) is available in ACM SIG Proceedings Templates.
All submissions will be performed through the EasyChair submission platform.
In case you don't have an easychair account here is an example for creating one.
If you have any questions concering submissions contact pci2015 AT teiwest DOT gr using "submission process request" as a subject.